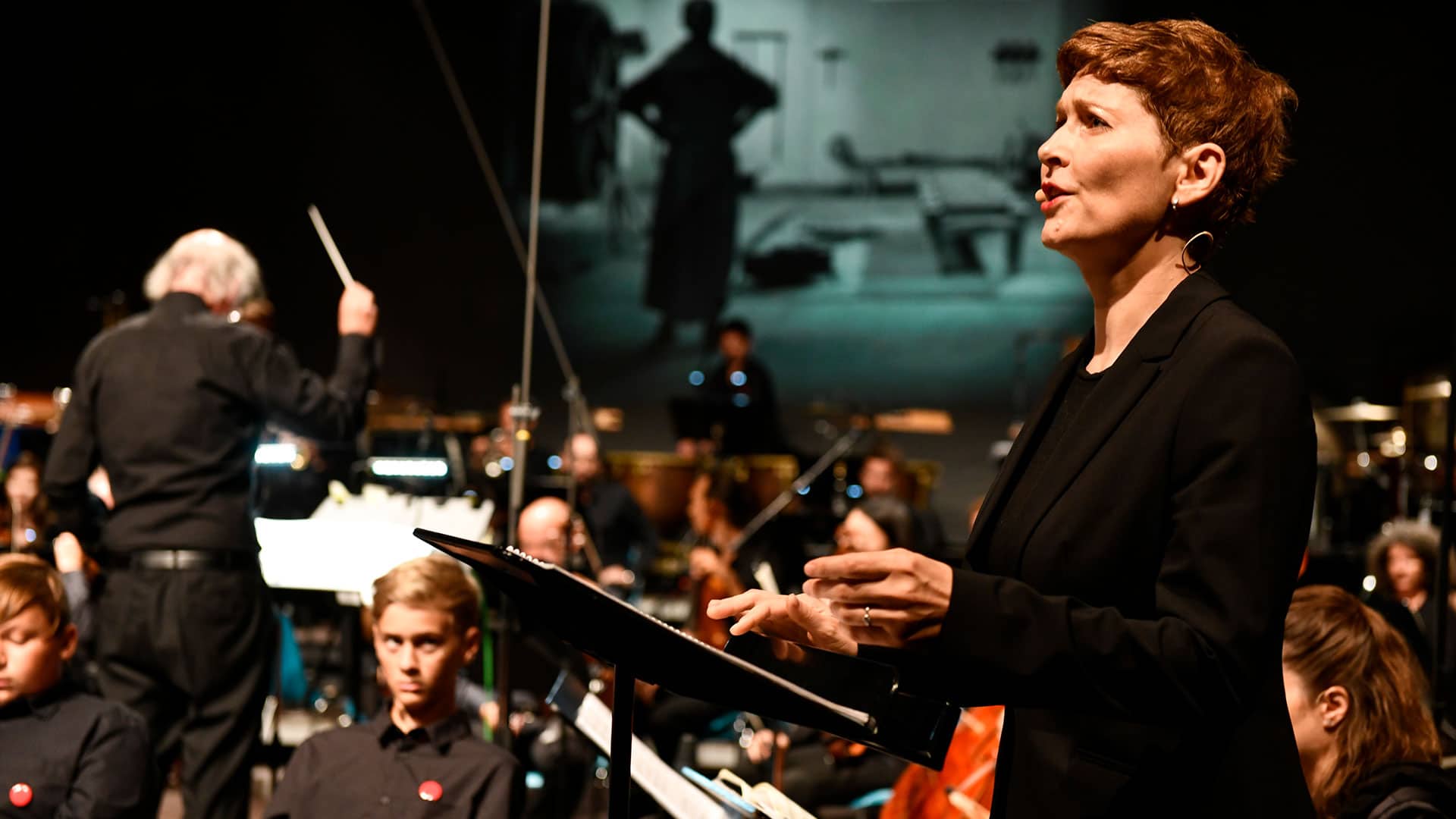 Tuesday, 20. July 2021 / 19.30
Do you hear the cry of the world? The Passion of Joan of Arc as a new film opera by Johannes Kalitzke expands on the silent film classic by Carl Theodor Dreyer with scenic intermezzi by Kristine Tornquist.
Church film opera based on Carl Theodor Dreyer's work, by Johannes Kalitzke
Kristine Tornquist, libretto & direction
World premiere and commissioned work of the Carinthian Summer
Michael Liszt, stage design
Katharina Kappert, costume design
Michaela Selinger, Jeanne
Johanna Krokovay, Mother & Policewoman
Klemens Sander, Father & Policeman
Boys' Soloists of the St. Florian Boys' Choir Philharmonia Choir Vienna (rehearsed by Walter Zeh) Carinthian Symphony Orchestra
Johannes Kalitzke, conductor
Prelude!
Galerie Draublick at the Congress Center Villach / 6.30 p.m.
Johannes Kalitzke and Michaela Selinger in conversation with Isabelle Gustorff
The story of Saint Joan of Arc, a girl from the French provinces, her trial before the Court of Inquisition, and finally her gruesome end on the scaffold, form the basis for the famous film The Passion of Joan of Arc by Carl Theodor Dreyer from 1928. Johannes Kalitzke's film score for Dreyer's masterpiece was premiered in Villach in 2020. Kalitzke expands upon the silent film classic with opera scenes with texts by Kristine Tornquist, in which the historical material is transposed onto questions of the present. The scenic intermezzi, which are now realised for the first time, illuminate the frontiers of inspiration and fanaticism. Kalitzke's film opera is based on the silent film and adds far more than just new music: it interrogates the background of history, and its potential for turmoil and insight.
Gallery