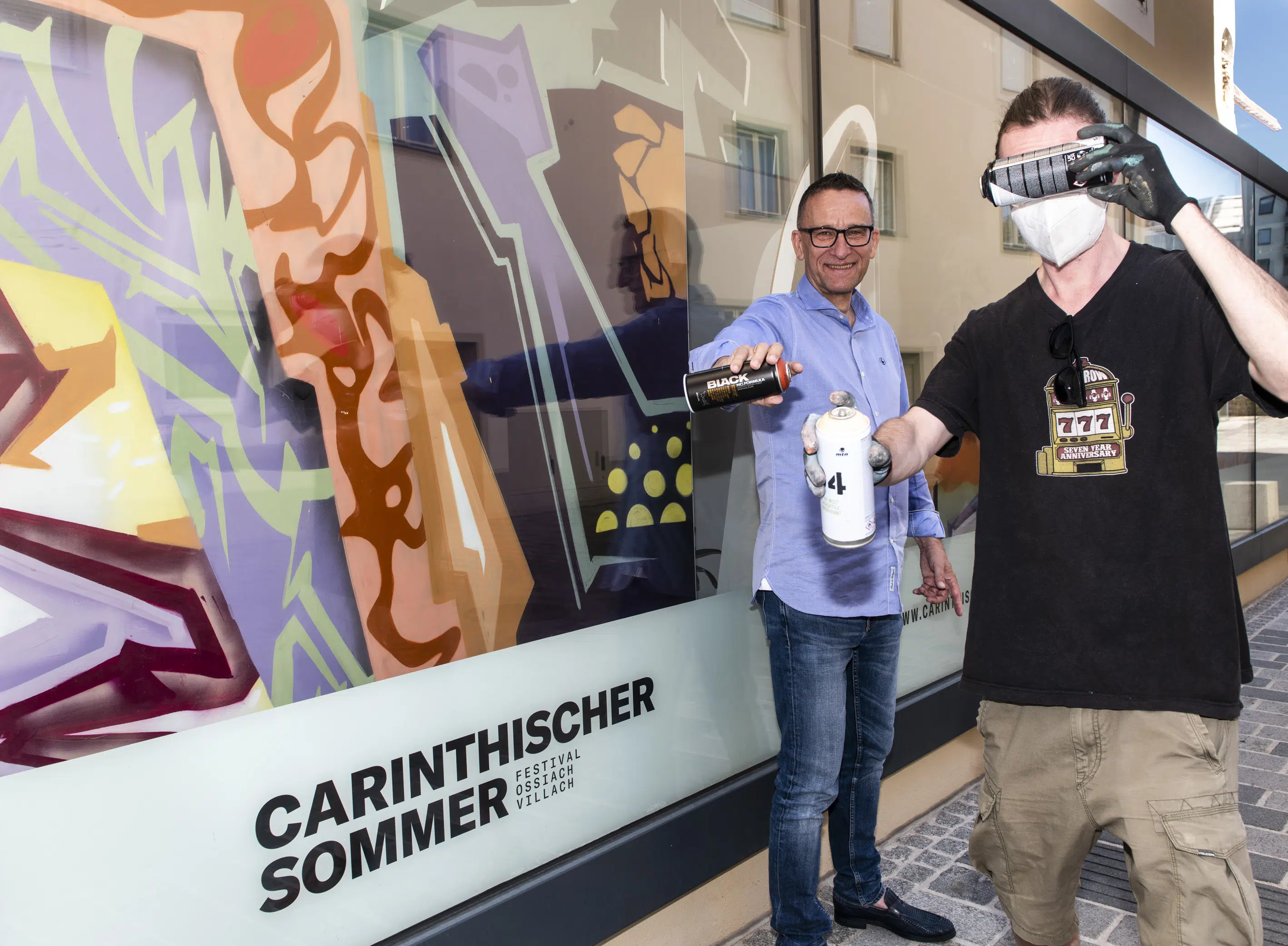 Graffiti Art at Carinthischer Sommer
Colorful shapes, gently flowing into each other, then clearly accentuated, in between delicately shimmering through this year's motto "Die Zerbrechlichkeit der Geometrie" – the shop windows at the Carinthischer Sommer office in Lederergasse in Villach were designed by graffiti artist Ketar.
"The Carinthischer Sommer is and should be a strong platform for young artists," says artistic director Holger Bleck. For him, it is therefore obvious not to limit this credo to music, but to extend it to other art forms as well. The large-scale shop windows in Lederergasse lent themselves to this – also in the spirit of the motto "Die Zerbrechlichkeit der Geometrie".
"For more than five decades, the Carinthischer Sommer has shaped the musical landscape of Carinthia and Austria, and for many years has stood for diversity and the courage to embrace new concert formats. I also see this strong creative force and the will to shape one's own environment in the works of the Villach graffiti artist Ketar. It is therefore with great pleasure that I look forward to this wonderful artistic collaboration," explains the artistic director.
He comes from the classical "style writing", describes Ketar, so his artist name, his artistic work. This involves the individual design of letters and lettering. "I'm always looking for new shapes for my letters," he says. His works are created spontaneously, without sketches. For the Carinthischer Sommer, he combined various designs from his repertoire – always with the motto in mind.
The graffiti work will adorn the shop windows of the Carinthischer Sommer until the end of November and will then be replaced by the decoration for the Christmas presale.
Monika Unegg
Zur Übersicht